Welcome to Law Office of Christopher B. Sherwood LLC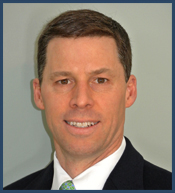 Buying or selling a home is one of the most important, yet complicated, experiences you will ever have. You need a real estate attorney who has the knowledge and dedication to help you succeed.
The Law Office of Christopher B. Sherwood LLC has specialized in real estate law since 1996. Our legal team is 100% dedicated to helping families buy and sell homes throughout Massachusetts. We offer expert legal services that will help you navigate the entire process, whether you are Buying or Selling. Our office has conducted over 8,000 closings over the last 21 years.
Attorney Christopher B. Sherwood has dedicated his entire professional career to helping people buy and sell their homes. We are committed to providing experienced and effective legal representation, with an emphasis on customer service. Choose from one of our convenient locations or, upon request, we will come to you.
We also are available for matters involving Title V, probate, and divorce.
Our office is always available any day of the week by cell phone or email.
Member of the Massachusetts Bar and the American Land Title Association.